Laboratory of applied microbiology
APPLMIC
1-1 Rokkodai, Nada, Kobe 657-8501, Japan
Applied Microbiology, Bioproduction
Department of Science, Technology and Innovation
Graduate School of Science,Technology and Innovation
Kobe University
Graduate School of Science,Technology and Innovation
Department of Agriculture
BACEll meeting 2020 homepage
About US
Welcome! The Laboratory of applied microbiology, APPLMIC is engaged in reseach on bacteria with potential for biotechnological application.
Our research interests are:
・Basic research : elucidation of the function of beneficial genes in bacteria
・Applied Research : Microbial production of useful chemicals

We aim to create "new microbiology" with the latest technology and free thinking. Innovation starts here!!!
PEOPLE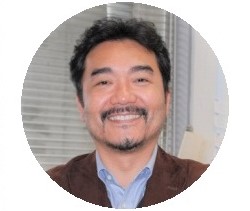 Ken-ichi YOSHIDA, Ph.D.
Google scholar HomePage
Research interest:Professor Yoshida has been expanding his research broadly from Bacillus species to rhizobia and working on the elucidation of new metabolic pathways in bacteria. In particular, Prof.Yoshida is internationally recognized as a pioneer of research on bacterial inositol metaboism. For years, Prof. Yoshida has worked as a core member of iBioK programme to promote industry-academia collaboration. He is also working hard to promote the Kobe univisity to the European countries as an FEMS ambassador*, and as a general manager of Kobe University Brussels European Centre.
*Federation of European Microbiological Societies (FEMS) have commenced the creation of a network of honorary FEMS Ambassadors in selected non-European countries. As one of the FEMS Ambassadors, Prof. Ken-ichi Yoshida will help to promote the FEMS mission, vision, and activities of spreading microbiology knowledge, and connecting microbiologists and microbiological societies for benefit of humankind.
Academic Degree
1987 Bachelor, Kyoto University
1989 Master, Kyoto University
1993 Ph. D.(Doctor of Agriculture), Kyoto University
Career
1990 Assistant professor, Fukuyama University
1996-1997 Postdoc, INRA Jouy-en-Josas
1999 lecturer Fukuyama University
2003 Assosiate Professor, Fukuyama University
2004 Assosiate Professor, Kobe Unisersity
2009 Professor ,Kobe University
2013 Director, Center for EU Studies
2014 Executive director, Brussels European Centre, Kobe University

Affiliated academic organizations
日本ゲノム微生物学会(庶務幹事)/日本農芸化学会(関西支部参与・全国代議員)/日本分子生物学会/日本生物工学会/植物微生物研究会/グラム陽性菌ゲノム機能会議/米国微生物学会(ASM)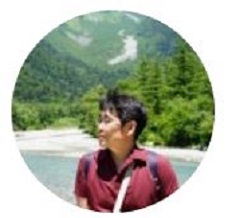 Shu ISHIKAWA, Ph.D
Google scholar
Research interest: Dr. Ishikawa has been studying the molecular mechanism and functions of the bacterial genes essential for cell growth (cell division and transcription). Based on that experience, he now aims to create general-purpose high-efficiency bio-process cells. In addition, he is developing a mothod to efficiently acquire useful bacterial genes from metagenome. He is also interested in the accelerated evolution of lactic acid bacteria.
Academic Degree
1996-1999 Department of Applied Biology, Faculty of Textile Science and Technology, Shinshu University
Career
1999-2001 Researcher, The Scripps Research Institute
2001 Research Fellowship, Japan Society for the Promotion of Science (JSPS)
2001 Assistant, Nara Institute of Science and Technology
2011 Assistant professor, Nara Institute of Science and Technology
2016 Associate professor, Kobe University
Affiliated academic organizations
日本ゲノム微生物学会/日本乳酸菌学会/グラム陽性菌ゲノム機能会議
| | |
| --- | --- |
| Prof | Ken-ichi Yoshida |
| Associate Prof | Shu Ishikawa |
| Trainee | Yuzheng Wu |
| D2 | Takahiko Kondo/Eri Kitagawa |
| D1 | Jyunya Yamamoto |
| M2 | Misaki Nakatsuji/Ryo Nishimura/Kohei Makino/Kazumasa Kanda |
| M1 | Kyosuke Kita/Koutarou Mori/Takahiro Yotsui/Cho |
| B4 | Kano Uda/Mizuki Kimura/Ryotaro Kido/Kaho Fukui/Kentaro Nishioka |
Alumni
・2019  河端 穂奈美/倉本 夏歩/堀川 拓真/山田 拓明/Le Phuong Quynh/木田 優士/西口 智也/西田光希(休学)
・2018
田中耕生 (助教)/石田 篤志/宮野 恵/松本 明日香/八木 悠夏/Christophe Michon(研究員)
・2017
Kang Don-min/岡田 大/加藤 みずき/木下 翔也/夏目 文音/西畑 省吾/森下 智代/西川 祐資
・2016
白江雄介/久世 純子(技術補佐員)
・2015
片本 康亮/辻 省吾/本窪田 章博/Sophia Karpenko(仏AgroParisTechより短期留学)/パラスト・マジディアン(INRAより滞在)
・2014
角 美有紀/田島 慎太郎/寺川 あやこ/山野 孝太郎/Thi Lan Thanh Bien/Daniel Reuss(独Gottingen大より技術補佐員)   
Research
We are engaged in reseach aiming at production of useful chemicals by elucidating the genomic functions of Bacillus subtilis and other useuful bacteria. Below are the research topics that we are interested in.
●Inositol
Inositol stands for a group of cyclohexanehexol consisting of 9 stereoisomers epimerizing the six hydroxyl groups. Among them, myo-inositol is most abundant in nature and can be supplied at relatively low prices as produced from cheap materials such as rice bran. The other inositol stereoisomers are rare and expensive, but some are known to exert specific physiological effects beneficial for human health. For example, D-chiro-inositol and pinitol (3-O-methyl-D-chiro-inositol) have an insulin-like effect to lower the blood sugar level and are also useful to cure polycystic ovary syndrome. On the other hand, scyllo-inositol has an effect to suppress the aggregation of β-amyloid in the brain, and thus is expected as a remedy for Alzheimer's disease.
●Inositol metabolism in B. subtilis
・Metabolic engineering of B. subtilis for the bio-production of rare inositol
・Understanding the mechanism of NADPH regeneration in B. subtilis
・Functional modification of inositol dehydrogenase
・Elucidation of enzymological and physiological significance of functionally unknown iolH gene
We have established metabolic engineering of B. subtilis to convert myo-inositol into scyllo-inositol, a promising therapeutic agent for Alzheimer's disease. In addition, to better understand the deeper cellular system required for the inositol conversion, we are elucidating the NADPH regeneration necessary as a coenzyme for the key enzyme IolW
An improved B. subtilis cell factory for producing scyllo-inositol, a promising therapeutic agent for Alzheimer's disease
●Secretion of useful proteins by B. subtilis
・B. subtilis cells displaying the artificially-designed cellulosome on the surface.
Cellulose and hemicellulose are main constituents of non-edible plant biomass and hardly decomposable materials. We aim to create a cellulose-degrading B. subtilis cells displaying the artificially designed cellulosome on the surface.
・Improvement of B. subtilis phytase secretion
Phytic acid is rich in rice bran as the major storage form of phosphates of cereals and legumes. We aim at improving the efficiency of secretory production of phytase, which produces myo-inositol by trimming off phosphate from phytic acid in rice bran.
●Inositol metabolism in thermophilic Geobacillus kaustophilus HTA426
・Elucidation of physiological significance of inositol metabolism in G. kaustophilus HTA426
・Regulation of the genes involved in inositol degradation in G. kaustophilus HTA426
G. kaustophilus can grow using myo-inositol as the sole carbon source. However, the genes and their regulation involved in the growth mechanism have not been fully elucidated. We are pursuing the possibility to utilize G. kaustophilus for the bio-production of rare inositol.
Three inositol dehydrogenases involved in the consumptionn and interconversion of inositol stereoisomers in a thermophilic bacterium, Geobacillus kaustophilus HTA426
●Development of efficient transformation method of thermophilic bacteria G. kaustophilus
G. kaustophilus is an industrially beneficial bacterium. Nevertheless, conventional transformation methods are inefficient and time consuming for this bacterium. We developed a novel method for transforming G. kaustophilus using conjugation plasmid pLS20cat.
A novel method for transforming the thermophilic bacterium Geobacillus kaustophilus
●Application of conjugative genetic transfer among Gram-positive bacteria
The conjugative plasmid, pLS20, isolated from B. subtilis natto, has an outstanding capacity for rapid self-transfer. In addition, it can function as a helper plasmid, mediating the mobilization of an independently replicating co-resident plasmid. The oriT sequence of pLS20cat (oriTLS20) was eliminated to obtain the plasmid, pLS20catΔoriT. pLS20catΔoriT was able to mobilize longer DNA segments, up to 113 kb of chromosomal DNA containing oriTLS20, after mixing the liquid cultures of the donor and recipient for only 15 min. This will allow us to develop a novel genetic tool for the rapid, easy, and repetitive mobilization of longer DNA segments into a recipient chromosome.
Rapid conjugative mobilization of a 100 kb segment of Bacillus subtilis chromosomal DNA is mediated by a helper plasmid with no ability for self-transfer
●Bacillus velzensis S141: Promoting symbiotic nitrogen fixing capacity of soybean root nodule bacteria
Soybean symbiont Bradyrhizobium diazoefficience is known to form root nodules for a symbiotic nitrogen fixation with soybean. In a previous study, B. velzensis S141 was isolated as a plant growth-promoting rhizobacterium which enhances the beneficial effect of B. diazoefficience on soybean growth. We aim at revealing the underlying mechanism for the enhancement of the symbiotic nitrogen fixation of B. diazoefficience by B. velzensis S141, in collaboration with Suranaree University of Technology, Thailand.
●PHB production by B. diazoefficience
Soybean symbiont B. diazoefficience accumulates a large amount of poly-β-hydroxybutyrate (PHB) in cells, which is one of the promising bioplastics. PHB biosynthesis requires several enzymes involved in the synthesis and the decomposition of PHB. In addition, we found that other proteins called phasins, which stabilize the growing PHB granules, might play an important role in the PHB accumulation. We aim at elucidating the mechanism for the efficient PHB accumulation in B. diazoefficience.
PhaP phasins play a principal role in poly-β-hydroxybutyrate accumulation in free-living Bradyrhizobium japonicum
Bradyrhizobium diazoefficiens USDA110 PhaR functions for pleiotropic regulation of cellular processes besides PHB accumulation
●Transformation of Leuconostoc genus
Leuconostoc are obligatory heterofermentive lactic acid bacteria. In spite of its industrial importance, at present genetic manipulation of Leuconostoc is difficult because of its extremely low transformation efficiency. We aim at establishing its versatile transformation (mainly by protoplast method) using Leu. mesenteroides as a model organism.

NEWS
共同研究者としてValeria Verroneさんが来日(NewCastle University)。

新4年生5名と外部から新M1生1名、研修生1名が参画。

吉田教授が日本初のFEMS Ambassadorに就任されました。

研究室ウェブサイトが新しくなりました。

熱海市で開催されたグラム陽性菌学会に参加しました。Christophe Michonさんが帰国されました。

新4年生5名と外部から新M1生1名、研修生1名が参画。

田中耕生 助教が退職されました。

新4年生3名と外部から新M1生4名が参画。

Visiting ProfessorとしてDr. Philippe LangellaとDr. Jean-Marc Chatelが1週間滞在しました(Micalis INRA FR)

科学技術イノベーション研究科が発足しました(当研究室は農学研究科から移籍しました)。石川周准教授が参入しました

Christophe Michonさんが来日(Micalis INRA FR)。学術研究員(ポスドク)として活躍します。

Ms. Sophia Karpenko 技術補佐員を雇用(仏AgroParisTechからの短期留学。2015年8月末まで)
2015年度の新4年生5名と外部からの新M1生2名が参画。

IRANから滞在研究者としてパラスト・マジディアンが合流(2015年8月末まで)。

新4年生が参入。

竹中 慎治が教授昇任。微生物資源化学教育研究分野を設立。

久世 純子 技術補佐員を雇用

ドイツGoettingen大学Stuelke研よりMr. Daniel Reussを技術補佐員として雇用(2013年12月末まで)。

田中 耕生 iBioK特命助教が参入(2013年4月より自然科学系先端融合研究環助教)。

世良 享子 技術補佐員を雇用(2013年6月末まで)。

JST ALCAならびにNC-CARPに参画。小谷技術補佐員を雇用(2011年3月末まで)

吉田 健一が教授に着任して微生物機能化学研究室がAPPLMICの愛称を掲げてスタート。
オリジナルスタッフは、教授の吉田に加えて、准教授の竹中 慎治(2014年3月より微生物資源化学教育研究分野教授に昇任)と
iBioK特命助教の鈴木 宏和(2011年4月に九州大学農学研究科へ転出、さらに2014年4月より鳥取大学へ異動)の3人体制。
PHOTOS
<!サムネイル画像は100px × 100px>
Lab equipment
Meet our members
CONTACT
Email
kenyoshi(AT)kobe-u.ac.jp (AT)=@
Telephone
078-803-5891
(week day 9:00~17:00)
Admission
Join our lab!
Since 2016, our lab belongs to the Graduate School of Science, Technoogy and Innovation.
recruitment
Graduate School
application
Please contact us by email.
request for information
Graduate School of Science,Technology and Innovation, Student Section
1-1 Rokkodai-cho, Nada-ku Kobe, JAPAN 657-8501
Graduate School of Science,Technology and Innovation

TEL: 078-807-5474
E-mail: stin-kyomu(AT)office.kobe-u.ac.jp
[(AT)=@]
We comply with laws and other norms concerning personal information and work hard to protect your personal information.
Collecting personal information
Personal information may be collected for the following purposes.
・Inquiries
・Communicating with you
Using your personal information
We use your private information for the following purposes.
・Communicating with you
・For answers to inquiries
・Providing our research information
Providing your personal information to third parties.
We do not disclose or provide personal information obtained to third parties except in the following cases.
・if we have your consent
・In case of a request from a public office (police etc.)

Disclosure and correction of personal information
We are sure to respond reliably to your request for personal information disclosure, correction, delection etc.
ACCESS



1-1 Rokkodai, Nada, Kobe 657-8501, Kobe University, Graduate School of Agriculture Building E 6th Floor E601:labolatory, E654:professor's office

Access: Get off at "Rokko Station" (Hankyu line) and walk to the north for about 15 minutes. Or get off at "Shindai Bunri nogakubumae" (Kobe City Bus 36). ※For more information, please see the following page:how to access



Page Top
---