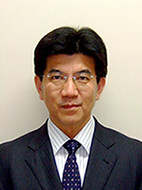 Director of the Research Center for Membrane and Film Technology
Professor Hideto Matsuyama
In April of 2007, with the aim at enhancing membrane research and education, the Center for Membrane and Film Technology was established under the Graduate School of Engineering in Kobe University. This is the first large scale faculty-driven membrane center in Japan. Meanwhile, for accelerating membrane technology's industrial application, an off-campus organization named the Research Organization for Membrane and Film Technology was also established in 2007. It plays a key role at bridging the center and our company members. The center and the organization co-work tightly to advance not only academic research but also social application of new technologies to benefit our society.
In addition, the center pays best effort on international collaboration. Up to date the center has built up official connections with 15 membrane research units/associations worldwide. By utilizing this large platform, not only the co-research are becoming more efficient but also researchers and students are able to obtain sorts of international training opportunities. We also use the platform to strengthen the membrane study related information exchange.
After more than 10 years of development, now the center has evolved into an university wide integrated research unit directly under university's supervision. Currently professionals from engineering, science, agriculture and marine science work together at the center with inter-disciplinary approach. We will keep developing the center and make it as one top-class membrane research unit in the world.
Role of the Center