iWMK 2017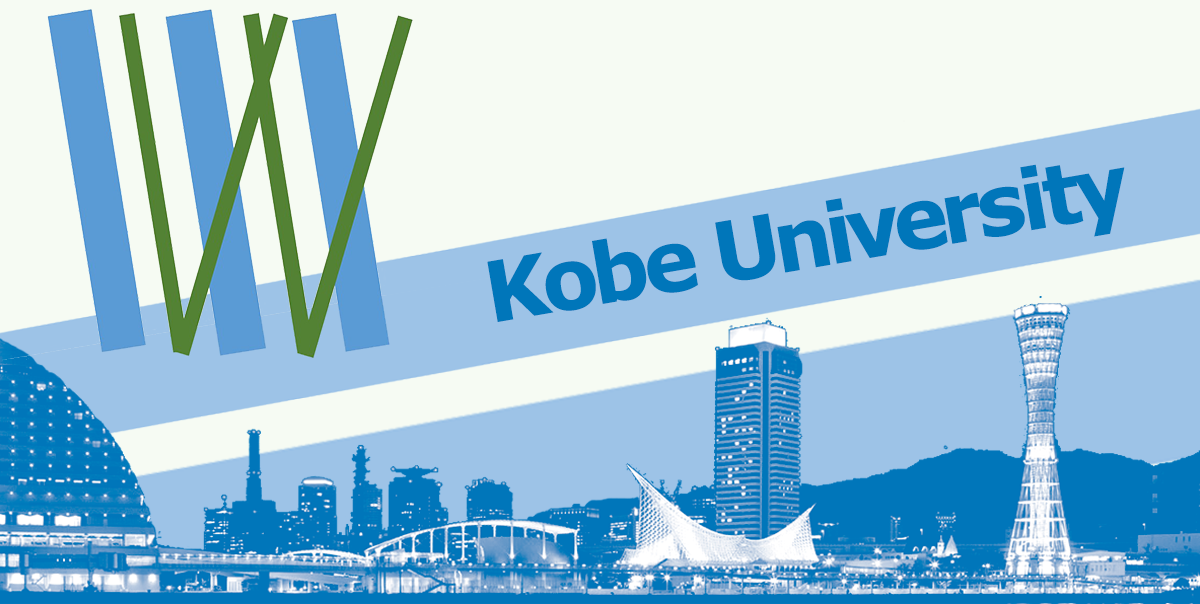 Date:

November 28 (9:30~19:30)
Venue:

Integrated Research Center of Kobe University(map)
======================================================
For registration in Japanese, please fill in the form below:
http://maftech-kobe.or.jp/home/form-center/
For non-Japanese visitors, please email us to register.
======================================================
iWMK2017 was finished. Many thanks to all participating professors for their great presentations and kind support.
Please refer to ourshared cloud for the photos.
The International Workshop on Membrane in Kobe (iWMK) is an annual event hosted by the Center for Membrane and Film Technology, Kobe University (MaFTech center), with the aim at academic exchanges and discussions on today's advanced membrane research and technology.
The iWMK2017 will be held at the Integrated Research Center of Kobe University. By the chance MaFTech center celebrates its 10th anniversary this year, the iWMK2017 will be largest iWMK ever, with the participation of totally 12 membrane research units from 8 different countries. We believe the iWMK2017 will provide a wider spectrum of exchanges for membrane researchers, a great learning opportunity for students, as well as a diverse networking place for academia and industry.
At iWMK2017, we are greatly honored to have 11 overseas universities and institutes participated. Including Kobe University, all participants are as the follows.
Chung Yuan University (Taiwan)
Hangyang University (Korea)
Hong Kong University of Science and Technology (Hong Kong)
Institut Européen des Membranes (France)
Institut Teknologi Bandung (Indonesia)
Nanjing Tech University(China)
Tsinghua University (China)
Universiti Teknologi of Malaysia (Malaysia)
University of Technology Sydney (Australia)
Victoria University (Australia)
Zhejiang University (China)
Kobe University (Japan)
Program
9:30~ 9:35
Opening Ceremony
Director of the Center for Membrane
and Film Technology
Prof. Hideto MATSUYAMA
9:35~10:05
Presentation 1

R&D in anti-fouling membranes: Design, Development, and Application

Chung Yuan University (Taiwan)
Prof. Yung CHANG
10:05~10:35
Presentation 2

Towards role of two-dimensional nanomaterials for membrane world

Hanyang University (Korea)
Prof. Ho Bum PARK
10:35~11:05
Presentation 3

Treatment of refractory pollutant by catalytic membrane reactor

Hong Kong University of Science and Technology (Hong Kong)
Prof. King Lun YEUNG
11:05~11:35
Presentation 4

From Single Nanopores to Biomimetic Membranes : Applications in Energy, Health and Water Treatment

Institut Européen des Membranes (France)
Dr. Sébastien BALME
11:35~13:00
Lunch
13:00~13:30
Presentation 5

Process Optimization and CaCO3 fouling study in Submerged Vacuum Membrane Distillation and Crystallization (VMDC)

Institut Tecknologi Bandung (Indonesia)
Dr. Helen JULIAN
13:30~14:00
Presentation 6

Role of membrane for separation and concentration in biorefinery

Kobe University (Japan)
Prof. Chiaki OGINO
13:30~14:00
Presentation 6

Role of membrane for separation and concentration in biorefinery

Kobe University (Japan)
Prof. Chiaki OGINO
14:00~14:30
Presentation 7

Advanced membranes by selective swelling of block copolymers

Nanjing Tech University(China)
Prof. Yong WANG
14:30~15:00
Presentation 8

Development of novel photocatalytic membranes: Catalyst synthesis routes, membrane preparations, and applications

Universiti Tecknologi Malaysia (Malaysia)
Prof. Ahmad Fauzi ISMAIL
15:00~15:20
Coffee Break
15:20~15:50
Presentation 9

UTS Membrane Research Activities

UTS Membrane Research Activities
University of Technology, Sydney (Australia)
Prof. Ho Kyong SHON
15:50~16:20
Presentation 10

Current membrane research at Victoria University

Victoria University (Australia)
Prof. Mikel DUKE
16:20~16:50
Presentation 11

Facile preparation methods of zeolite membranes

Zhejiang University (China)
Prof. Zhengbao WANG
16:50~17:20
Presentation 12

The MaFTech's 10th Anniversary Special Speech: the ten years and the next decade

Kobe University (Japan)
Prof. Hideto MATSUYAMA
17:20~17:30
Closing Ceremony
Director of the Center for Membrane and Film Technology
Prof. Hideto MATSUYAMA
18:00~19:30
Banquet