iWMK 2014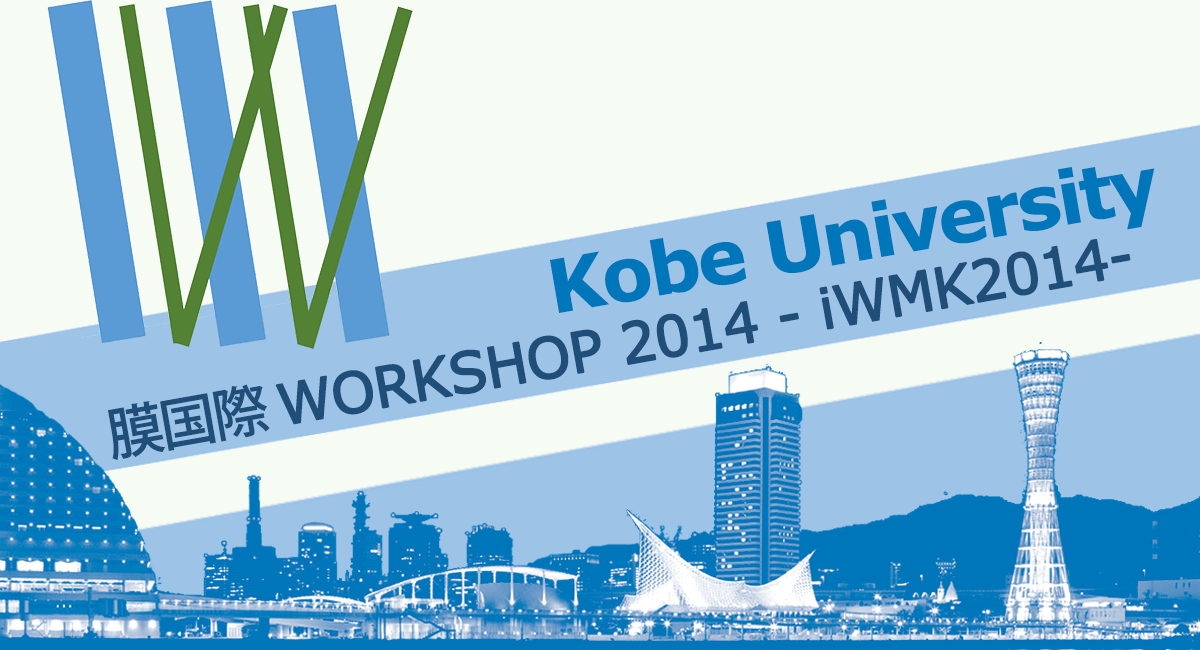 開催日:

2014年11月14日(9:30~17:20)
場所:

Kobe University Integrated Research Center
2F Convention Hall
The first International Workshop on Membrane in Kobe (iWMK) started in 2014, as an initiative by which leading researchers from our overseas partner institutions gathered in Kobe. They are:
Chung Yuan University (Taiwan)
Hangyang University (Korea)
Victoria University (Australia)
Zhejiang University (China)
During the workshop these researchers, together with researchers from our center performed special lectures where their latest developments in membrane engineering technologies were presented; more than a hundred participants from academia and industry attended these lectures.
After finishing the lectures session, a free panel discussion was held. It mainly targeted the environmental issues and membraneresearch trends in each country. Not only the keynote speakers shared their insides but also auditing members exchanged their views on today's and future membrane technology.
Program
9:30~ 9:40
Opening Ceremony
Director of the Center for Membrane and Film Technology
Professor Hideto Matsuyama
9:40~10:30
Presentation 1

Membrane research activities at Hanyang University

Director of the Center for Membrane and Film Technology
Professor Hideto Matsuyama
10:30~11:20
Presentation 3

Major research activities of CMT, CYCU in Taiwan

Chung Yuan Christian University (Taiwan)
Director, Professor Kueir-Rarn Lee
13:00~13:50
Presentation 3

Major research activities of CMT, CYCU in Taiwan

Chung Yuan Christian University (Taiwan)
Director, Professor Kueir-Rarn Lee
13:50~14:40
Presentation 4

Water issues in Australia and emerging research directions

Victoria University (Australia)
Professor Stephen Grey
15:00~15:50
Presentation 6

Center for Membrane and Film Technology and its major research activities at Kobe University

Kobe University
Director of the Center for Membrane and Film Technology
Professor Hideto Matsuyama
16:40~17:10
Panel Discussion
Presenter for each university
17:10~17:20
Closing Ceremony
Director of the Center for Membrane and Film Technology
Professor Hideto Matsuyama
Photos